Be it the sun-kissed shores of Sri Lanka or the historic splendor of Florence, the burst of colors in Marrakech or the sweet serenity of the Greek Islands, summer is an ideal time to enjoy the outdoors. Wish to laze away on a lonely beach? Or, to experience the thrill of underwater adventures? Or, just to wander through the cobblestone streets? It's time to pack your bags and head to the destination meant for you.
Here, we have rounded up some of the best vacation spots ideal for summer travel.
1. Tenerife, Spain – a dramatic landscape in the Canary Islands
2. Marrakech, Morocco – a colorscape that enchants the senses
3. The Algarve, Portugal – a medley of coastal charms and inland allure
4. The Costa Blanca, Spain – a lively beach escape perfect for parties
5. Greek Islands – a tapestry of loveliness
6. Antalya, Turkey – a chic and contemporary take on a classic
7. Buzios, Brazil – a posh pictorial place for a luxe experience
8. Florence, Italy – a love affair with art, culture, food, and fashion
9. Sri Lanka – a wonderland of attractions and activities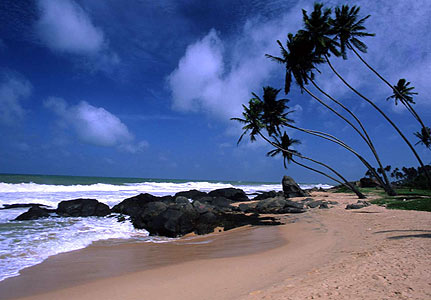 10. Iceland – a marvelous landscape of natural splendor
Roxanne or Roxy, founder of Luxe In A City, was nominated as one of the Top 5 Luxury Travel Bloggers by the readers of USA Today. Aside from overseeing this luxury travel blog, she spends her time teaching how to perfect the feeling of luxury to authentic niche brands while traveling the world with her family.